The Calamares team is proud to announce the immediate availability of Calamares 1.1-RC1.
This is a pre-release product for testers and early adopters, and it brings countless improvements over 1.0. We are declaring it release candidate quality, but testing is crucial in order to deliver an amazing final 1.1 release in a few weeks.
Calamares 1.1-RC1 brings countless bug fixes and improvements over Calamares 1.0.1.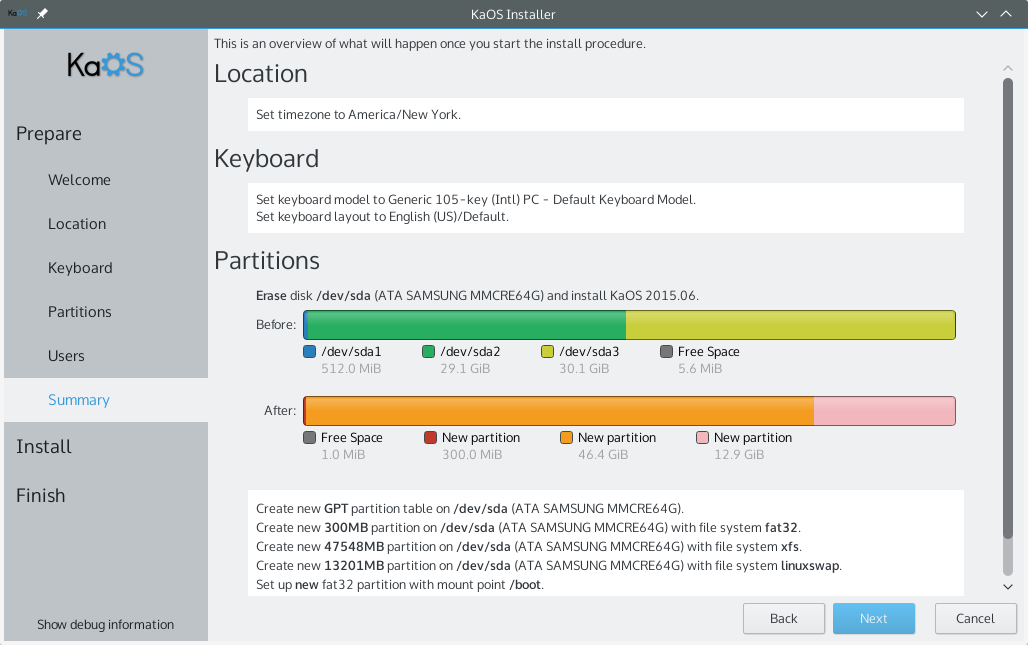 Screenshot courtesy of Anke Boersma from KaOS.
Written on June 10, 2015
Read More